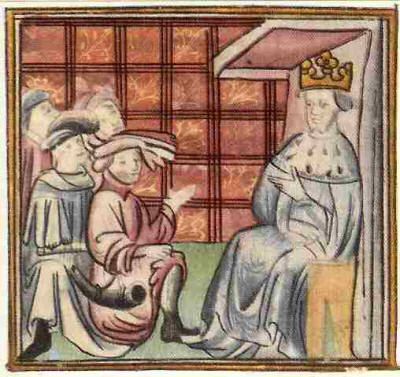 King Modus teaching the Hunters
The five red animals - The Deer hunt.
At the time, when Kong Modus taught in all kinds of hunt, said he to his pupils: We here see the names on those animals [ Red Deer, Fallow Deer, Roe Deer, Fox & Hare ], which one closes down under hunt. The hunt is for all a moderate employment, a very entertaining and at the same time useful employment.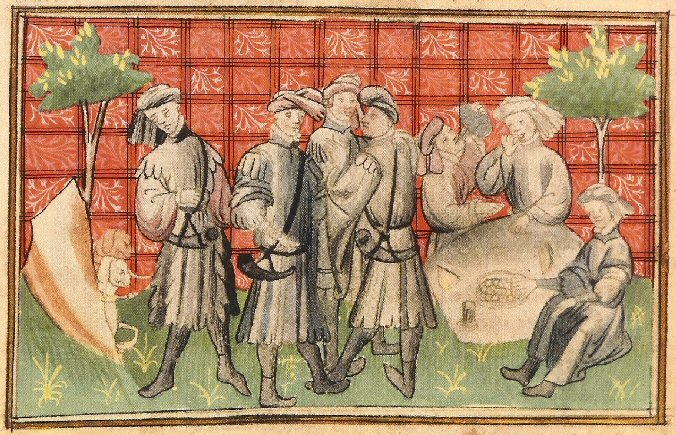 Assembly before the hunt with picnic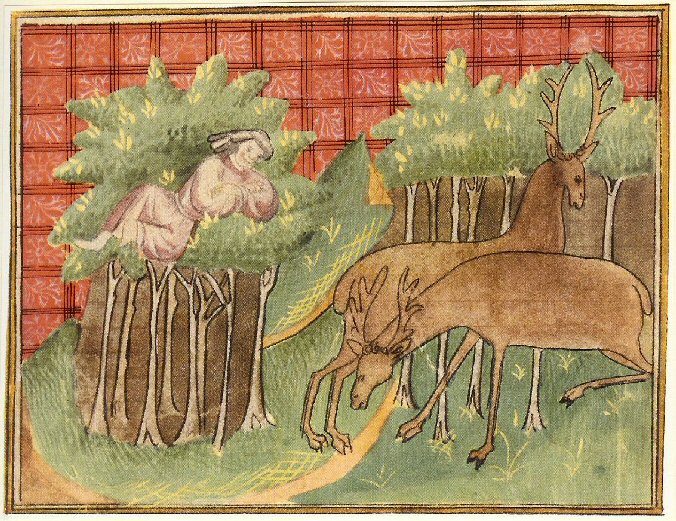 Looking for Stags from a tree